Carbon Smolan Associates: Ten Years of Business and Pleasure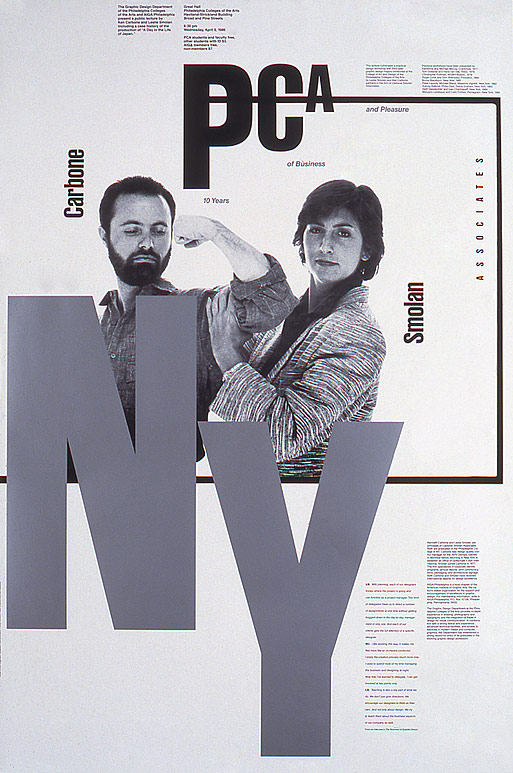 Lecture by Ken Carbone and Leslie Smolan, Carbon Smolan Associates, New York

Sponsored by the Graphic Design Department, Philadelphia College of Art, 1984

As graduates of the graphic design department at PCA, Carbone and Smolan formed a partnership in New York, and were celebrating their tenth year working together. When I asked them for photographs of themselves, they sent a single photograph of Leslie holding Ken's bicep. I loved the photograph and wanted to use it in such a way that viewers would think it had been created specifically for this poster. To emphasize their accomplishment, I created a visual map that traveled counterclockwise from their student days at PCA to their success in New York.