SMMoA Sign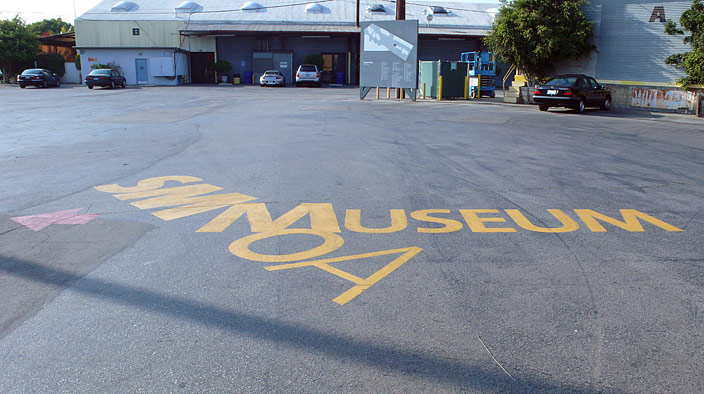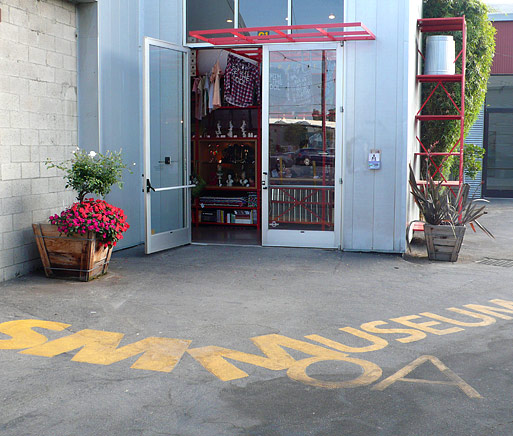 Santa Monica Museum of Art signage

This logo integrating SMMoA with the word "Museum" was designed as a directional sign and appears at the entrance of the parking lot at Bergamot Station. Being a city dominated by cars and parking lots, this sign was treated as one of the typical road signs that appear painted on the streets throughout the city. A stencil was produced and regular street paint was used. The paint was mixed with fine glass beads that glow at night when lit with the beam from headlights. A red arrow points to the left, to help people locate the museum.

An identical sign marks the entrance to the museum.