Urth Caffé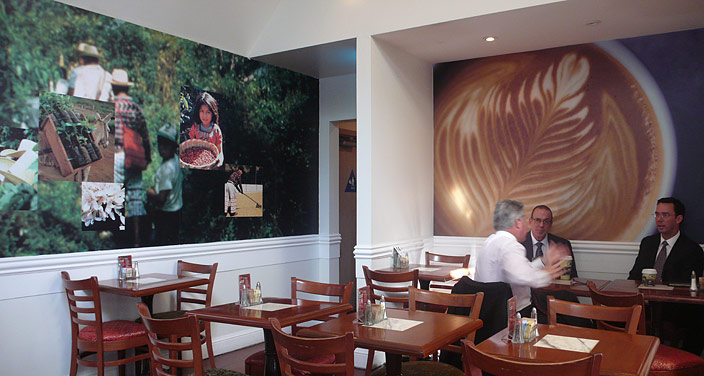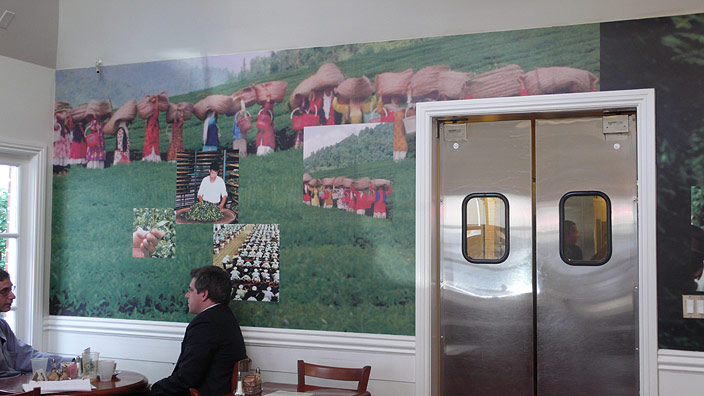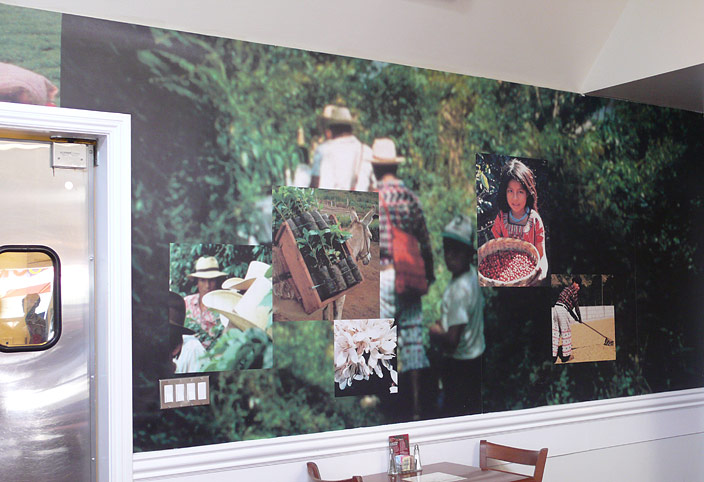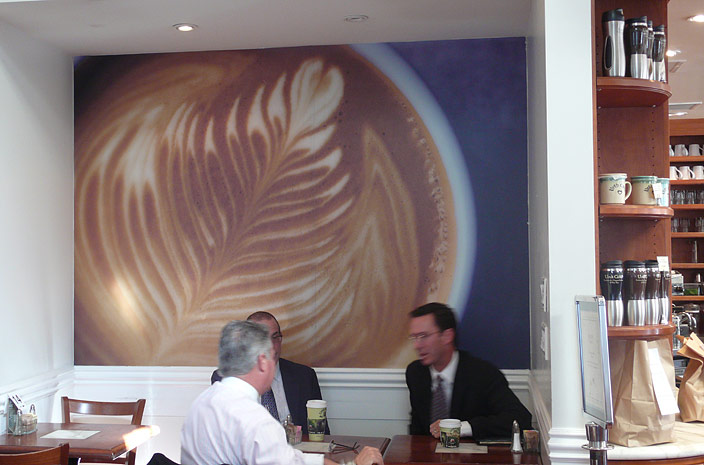 Wall murals for Urth Caffé in Beverly Hills

The Urth Caffé sells all-organic specialty coffees, coffee drinks, teas, coffee-making equipment, high-quality health conscious meals, and exquisite desserts in a casual atmosphere. The large mural is divided in two by a door leading to the kitchen. Images to the left of the door highlight the process of making organic tea, while images to the right focus on the production of coffee.

The image on the smaller mural is a photograph of one of the elegant and beautiful designs that have become signatures of their lattes.