Marcel Duchamp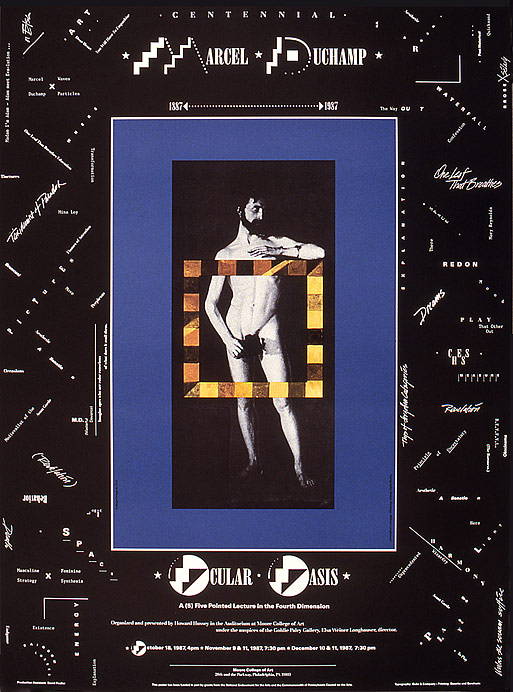 Ocular Oasis: A (5) Five Pointed Lecture in the Fourth Dimension

A Lecture by Howard Hussey

The Galleries at Moore
Moore College of Art & Design
Philadelphia, 1987

Photo collage: Howard Hussey

A cosmic universe was created using typography that expressed various words, subjects, and phrases important to Marcel Duchamp. Howard Hussey created the text. The typography is a range of typesetting, handwriting, and words created with a standard typewriter.