Valie Export: Ob/De+Con(Struction)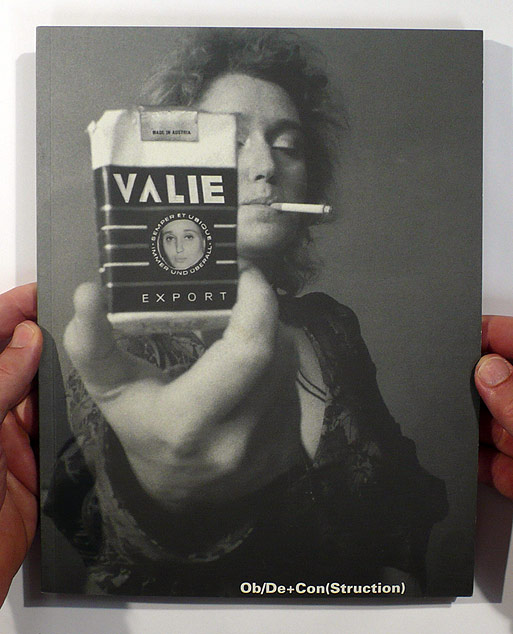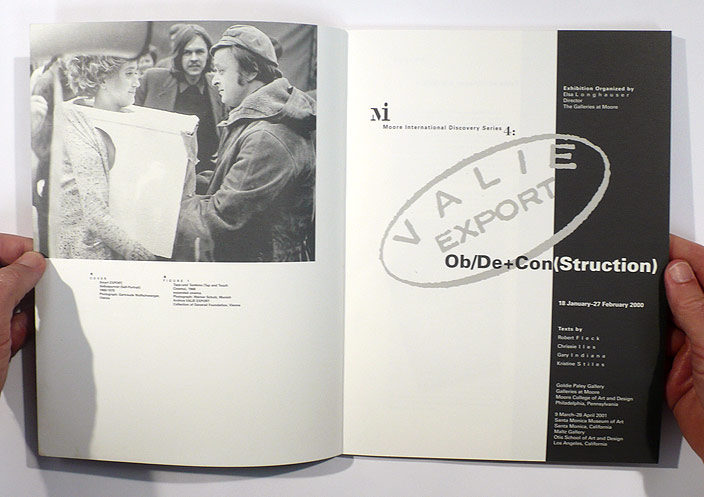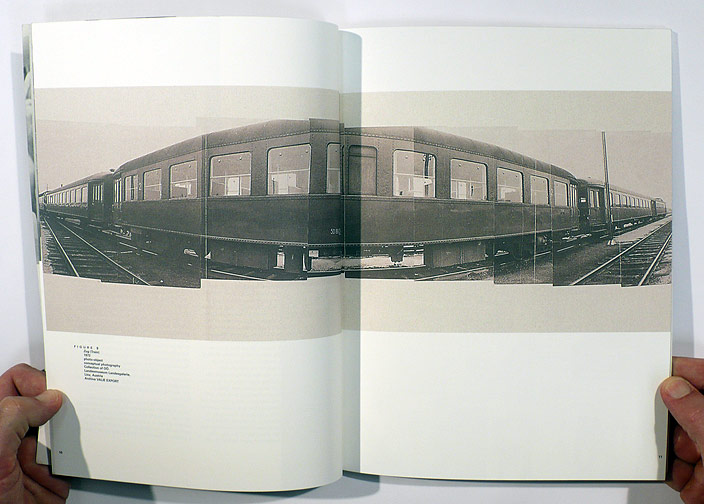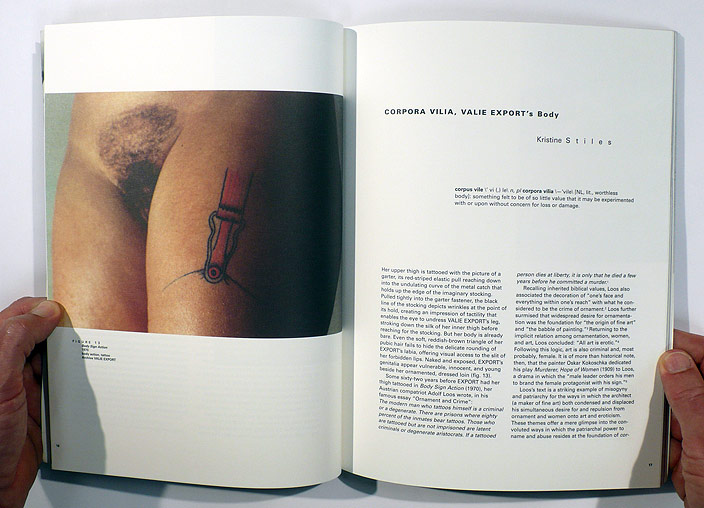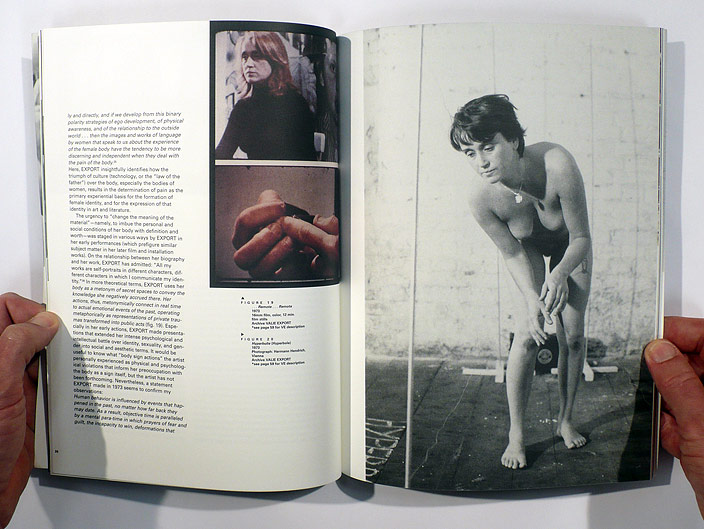 Exhibition Catalog
Goldie Paley Gallery
Moore College of Art & Design
Philadelphia, 2000
Santa Monica Museum of Art, 2001

Unlike her contemporaries, the Viennese Actionists, the seminal Austrian artist VALIE EXPORT created distinctly feminist works intended to provoke social change and to overturn prevailing attitudes toward women. Her early performance art demanded the involvement of the audience on a visceral level. She used her body as a medium—as a challenge to erotic hypocrisy, as a way of perceiving and codifying information, and as a means to counter the horrifying political realities of the past. This exhibition presented a thirty-year survey of photographs and videos documenting VALIE EXPORT's early performance works, digital and conceptual photography, expanded cinema, large-scale video installations, and films.

"Ob/De+Con(Struction)" was originally organized by Elsa Longhauser for the Goldie Paley Gallery at Moore College of Art & Design.