Terry Fox: Articulations (Labyrinth/Text Works)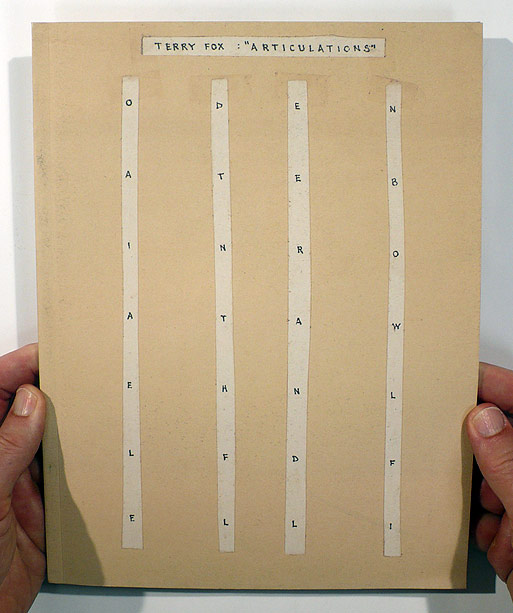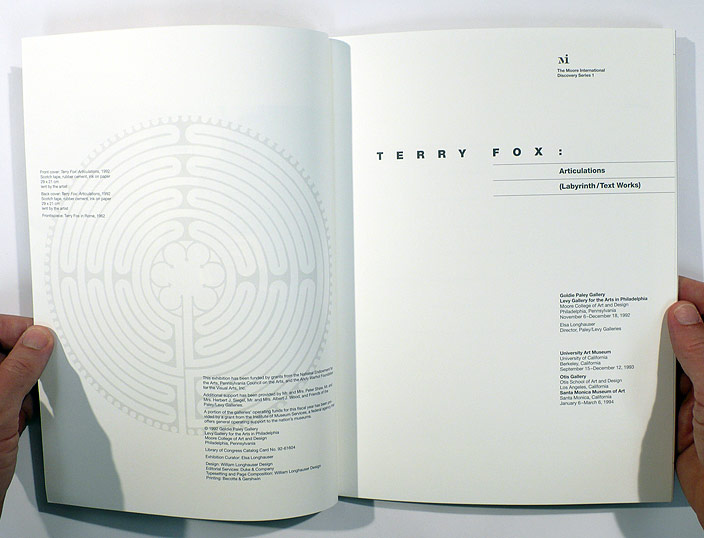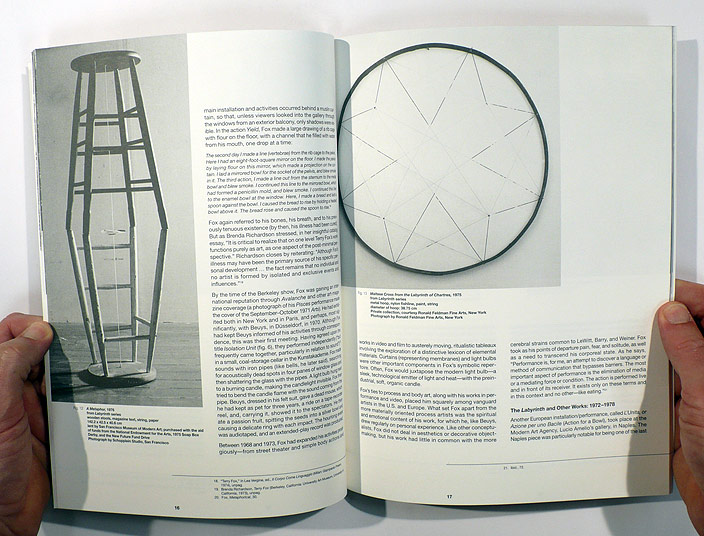 Exhibition Catalog
Goldie Paley Gallery
Moore College of Art & Design
Philadelphia, 1992
Throughout his thirty-five-year career, Fox was a key figure in conceptual and performance art. His early works—psychologically charged, yet reductive actions employing everyday materials—drew on personal experience. Fox imbued his gestures with the resonance of metaphors, linking his own fragile health with such profound issues as the war in Vietnam and the transience of human existence. These works are best understood in the context of a traumatic, eleven-year period in Fox's life when he suffered from Hodgkin's disease, a condition that was cured, finally, in 1972 after extensive radiation, surgery, and subsequent isolation to avoid infection. His near death and "resurrection" have resulted in a personal aesthetic of solemnity, characterized by precariously balanced elements, transformations, and altered states of consciousness.